So I am by no means a 'Swiftie.' Sure, I've listened to every song and even written a review of every album (links to those at the end of this post). And yeah, from 1989 onwards I've been fairly invested in her album rollouts, listening to new songs and watching new videos almost immediately after they dropped. But I've also consistently had negative opinions about certain songs, videos, marketing choices, etc. And I certainly would never pay ridiculous prices for merch just so I can pay an even more ridiculous price for a concert ticket. But I've also tried to give credit where credit is due, giving positive reviews to songs if I think they genuinely deserve them, and amending my opinion of Taylor as she's grown and changed over the years.
In spite of all that, some of her hardcore fans might call me a "hater who's gonna hate" because more often than not, me talking about a Taylor album is usually me saying "Yeah, there's some good stuff there BUT…" or "Well I WOULD have liked that song if not for…" At the same time, I'm always defending her when people are overly critical. I'll insist that most of her deep cuts are far better than the songs she's known for, and she's certainly an incredibly talented songwriter even if that talent isn't evident on every single track she's ever made. Again, I like to give credit where credit is due.
And now, 14 years after Taylor's debut album, I've got to tell you CREDIT. IS. DUE.
With her eighth album, folklore, Taylor avoids all the pitfalls I usually have with her work. It's consistent without being predictable. It's experimental, but yet she still seems fully aware of her strengths as an artist and the whole album is built around them (no rapping just to prove she can). She is neither trying to imitate other artists that are hot right now, nor is she simply recycling old formulas that worked for her on previous albums. It's the kind of thing that sounds good on first listen, but there's enough interesting nooks and crannies that it can be great after 10 listens, and I might have a different favorite song every time. For once, it really feels Taylor's primary goal was solely to push herself creatively and come up with an album that Taylor herself could be proud of. The closest we've come to that so far was probably 1989, but even then there was still something that felt unapologetically commercial in a way folklore doesn't.
I think part of why both reputation and Lover received such mixed reviews is because they both kind of felt like feeble attempts to recreate the success of 1989. It was as though Taylor was focused on what would grab headlines, top the charts, and win awards and whether or not the music itself was actually good became a lower priority. In both cases, it felt like Taylor was asking us to see her new album as a completely new re-invention of her identity, but yet she couldn't be bothered to re-invent the music itself. Instead, she relied on album artwork, music videos, and other marketing devices to make reputation into a dark, brooding album about not putting up with the media's nonsense (even though the majority of those songs are still about love and heartbreak), and then again to make Lover into an album about the Happy Taylor who's finally settled down into a healthy relationship (even though the majority of the songs on reputation were still about Taylor's new relationship).
That's part of what makes folklore so refreshing. Not only is it the sharp left turn that Swift needed to take before her Max Martin hooks and Antonoff Anthems became stale and predictable, it also feels like the music is really in the driver's seat. This time around, Taylor's not using artwork, music videos, and other marketing devices to try to make us think her album is something it's not. The reason it feels like a "new Taylor" is because it actually sounds like a new Taylor. So on that note, let's turn the focus back to where it belongs: the music.
1. The 1
Gif Review: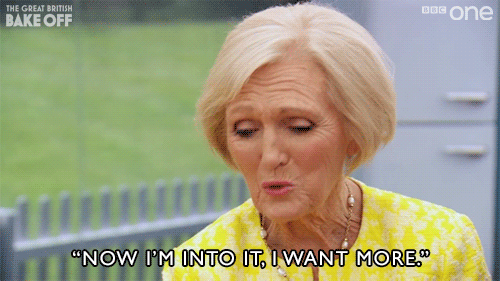 Actual Review: I love how this song has enough positive energy to get me excited for the rest of the album, yet still plays into the bittersweet, reflective mood that's present on so many of the folklore songs. In my Lover review, I lamented how the opening track neither pumps you up for what's in store, nor does it accurately indicate the themes you'll hear later on the album. After that, it was great to see the opening song of folklore pass both tests with flying colors. "The 1" has this lighthearted, bubbly feel to it, yet doesn't feel out of place next to the more somber songs coming down the pipeline. This track, where Taylor seems to be daydreaming just for the fun of it, makes a nice counterpart to some of the later songs when Taylor is reflecting on painful breakups and desperately longing to get some of those relationships back. It's definitely a contender for my top 5 of the whole album.
2. cardigan
Gif Review: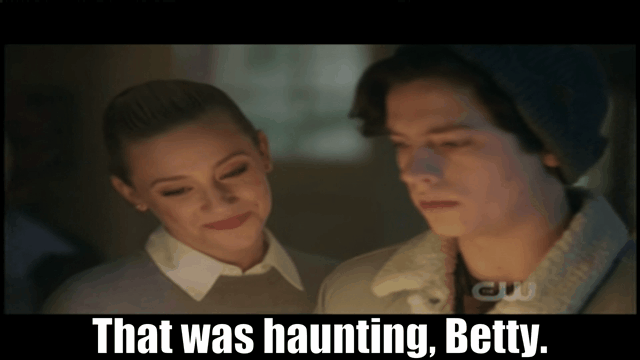 Actual Review: While I still wouldn't call this one one of the standout tracks of the album (Taylor's lead singles rarely are), it's definitely grown on me the more I've listened to it. I love the storytelling happening here, and it signals this new Taylor who seems bound and determined to not repeat her previous mistakes. "Pop Taylor" could get fairly lazy with her lyricism at times, especially on her singles. I love how "cardigan" keeps finding fresh imagery to convey the same mood, and the chorus is never the same twice. The lyrics at the end of the song have actually built upon the lyrics at the beginning to finish the story. The production builds as the song progresses, but is never too in-your-face about it. By the time you get to the bridge, you're invested in where the story is going.

Furthermore, I also love how the song is so different compared to "the 1" yet also the same in a lot of ways. Could these two songs be about the same couple? Maybe, maybe not. Either way, as "the 1" transitioned into "cardigan" on my first listen, I remember being relieved that "the 1" wasn't a fluke, but also excited to hear a completely new version of the same sound. "the 1" got me excited for the album, and that excitement only rose the further I got into "cardigan." It's like this second track was a confirmation that whatever "new shit" Taylor was on in the first song was here to stay for the whole album, and I was falling in love with that prospect.
3. the last great american dynasty
Gif Review:
Actual Review: I would definitely call this the album's poppiest song as it has the sort of earworm quality that most of the folklore songs don't. But in spite of that, it also doesn't quite feel like the pop songs of Swift's last four albums. It's just subdued enough to still feel like it belongs here. But the real strength of "the last great american dynasty" is the lyrics. Personally, I LOVE the country/folk tradition of telling random stories about random things and would love to see that make its way into pop. I'm a sucker for a 3-act structure, and this song definitely has one: one verse about Rebekah moving to Rhode Island and marrying Bill, another verse about the scandalous life Rebekah lead after Bill died, and finally we close with Taylor acquiring the house years later. The song tells a great story with plenty of specific details to make that story come alive, and I really hope to see Taylor take a similar lyrical approach on more songs in the future.
4. exile (ft. Bon Iver)
Gif Review:
Actual Review: While most of the folklore songs are great, I really have to split hairs to pick true favorites. But there is one song that rises above all of them, and that is "exile." It's just far and away the best song of a pretty damn good album, and definitely the one I've played the most outside of full-album listens. I'd actually go so far as to say it's Taylor's best song ever, displacing the previous champion "All Too Well." That's largely thanks to Justin Vernon's (a.k.a. Bon Iver's singer) commanding vocals, but even that alone wouldn't be enough without the great production and songwriting happening here.

Part of what makes "exile" so special is that they really take full advantage of the duet, exploring opposite perspectives on the same relationship. Just as I mentioned with the last two songs, we get a story that builds and grows as the song goes on, giving you more and more goosebumps as the song progresses. As Vernon laments that there were never any warning signs, Taylor is simultaneously insisting she gave so many signs and they went unnoticed. You can feel the pain in both voices but for entirely different reasons. And while I'm usually not a super huge fan of Taylor's higher register, it actually makes a nice juxtaposition to Vernon's low, bellowing voice. As the song swells into its climax we somehow feel both the sadness of this failed relationship, but also a small sliver of Taylor rejoicing to be free from it. I always say I want collaborations to feel like songs that neither artist could've done by themselves, and Taylor/Bon Iver certainly achieved that here. We damned best better get our shit together regarding COVID-19 because if these two don't get the chance to do this song live at the Grammys I'm gonna have to write some strongly worded tweets about it.
5. my tears ricochet
Gif Review:
Actual Review: I have a bit of a bittersweet relationship with "my tears riccochet." In general, I'd say it's a great song. I get chills when she sings "If I'm dead to you, why are you at the wake?" which might just be my favorite lyric of the whole album. But at the same time, I also feel like this song demands a vocal far more powerful than what Taylor is capable of. In general, Swift's more restrained, reflective vocals work pretty well on folklore, but not so much here. Instead we get a song that could've easily been a 10/10, and Taylor's overmatched voice turns it into a 7/10.
As the song's production builds, the vocals stay the same and end up getting buried. The lyrics, which are actually quite good, are no longer at the forefront. I just think about how I want someone like Adele or Lewis Capaldi to cover this song, someone who can really smack me in the face with with the words they're singing. (Okay MAYBE that's just me subconsciously missing Justin Vernon's vocals from "exile" but you get my point.) I'd also be curious to hear a more stripped down version with just vocals and piano, since Taylor's voice is still perfectly fine when it's not trying to compete with too many production elements. It's just a bit of a shame, since so many folklore songs do such a great job of keeping the story front and center, but "my tears riccochet" falls a bit short in that regard.
6. mirrorball
Gif Review: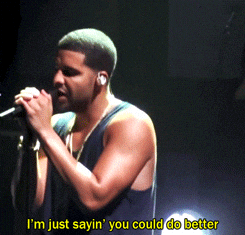 Actual Review: Most of the folklore songs that didn't initially stand out on first listen grew on me as I listened to them ("cardigan" being a prime example). "mirrorball" is the one exception to that. Don't get me wrong, it's still miles ahead of my least favorite Taylor songs that I've complained about in prior album reviews. In fact, I wouldn't even say "mirrorball" is bad. It just doesn't hit me hard emotionally the way that something like "exile" does nor is it a breath of fresh air that reinvigorates the album. It's just kind of… here. There's nothing about this song that grips me and demands my attention. It's also the first song we've had so far that doesn't have a particularly strong narrative, and also doesn't really grow or build as the song goes on. It just kinda casually meanders its way to the end, not really bringing anything new or exciting that we haven't heard yet. Again, it's not a BAD song, just not up to the standard of most other folklore songs, and nothing I'd put on outside of a full-album listen.
7. seven
Gif Review:
Actual Review: This is definitely one of those songs that initially got lost in the shuffle for me, but as I've started paying more attention to it, I've gained a little more appreciation for it. In some ways it's kinda like "mirrorball," not necessarily strengthening or weakening the album in any way, but also not quite able to hold a candle to folklore's strongest tracks. I do however love the idea of writing a song about literally being seven years old. (It took me a few listens to lock in on that interpretation, but that's where I'm at). So many of the songs about relationships have a nostalgic feel to them, and singing about your childhood is a great way to maintain that nostalgic mood while still exploring new themes and ideas. In that way, "seven" is brilliantly able to stay on brand without feeling like a rehash of prior Taylor material. It gets points for still being a good song even as Taylor abandons her go-to songwriting formulas, but it still gets lost in the mix when I listen to the full album.
8. august
Gif Review: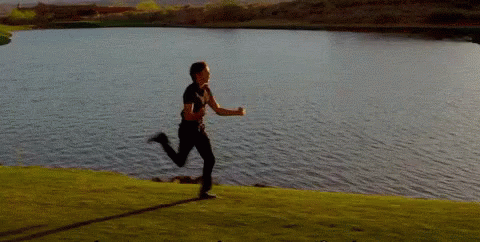 Actual Review: This is PROBABLY my second favorite folklore song after "exile" though again, it's hard to pick favorites. It injects this new burst of energy into an album that frankly, would've probably felt like it was dragging on a bit too long if we skipped this song. Kind of like "the 1," it takes a more optimistic approach towards reflecting on a past relationship. The concept of canceling plans just in case that special someone calls is one of those Signature Swift Lyrics that feels strangely specific and universally relatable at the same time, and the way drums drop back in the last time she sings this lyric is iconic. I'm also amazed at how this song has that playful, go-frolick-on-a-golf-course-Zac-Efron-style energy, and yet it's not so over the top that it doesn't make sense for folklore. (shoutout to the other slightly more upbeat songs like "the 1" and "the last great american dynasty" that help bridge the gap between this and the sad stuff.)
9. this is me trying
Gif Review: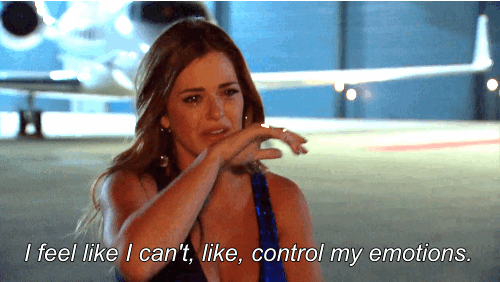 Actual Review: Some of the highest points of Lover came when Swift admitted that sometimes she can be the problem in her relationships and she wanted to work on getting better ("The Archer" and "Afterglow"). "this is me trying" feels like an extension of that. Personally, I love this side of Taylor. I love when she recognizes that relationships aren't always black and white, mistakes are going to be made by everyone, and sometimes love is messy and the only way to clean it up is to swallow your pride and beg for forgiveness. That being said, the production feels a little heavy for how vulnerable this song should feel, and I think it could've stood to be a bit folksier. For some people, it might be a drawback that "this is me trying" is so reminiscent of some of the Lover songs when most other folklore songs feel like brave new explorations into what Taylor's music can be. For me personally, those are just minor hiccups in an overall good song that I still like a lot and can easily relate to.
10. illicit affairs
Gif Review:
Actual Review: Of all the folklore tracks, this strikes me as the one that's most "slept on" if you will. I love the combo of acoustic guitar and subtle synth elements. Also, Praise Jesus, Joseph, and Mary that we actually got to hear Taylor sing a majority of this song in the range where her voice belongs without a gajillion effects on it. It feels like it's been ages. The bridge perfectly crescendos into a more intense sound yet never overpowers the raw emotion of Taylor's voice. More than that, I love how there's something slightly risqué and seductive about this song and yet it still feels incredibly vulnerable. I'm both sad for the person in this secret relationship, but weirdly excited for them too. Personally, I've never had an "illicit affair" with anybody, but somehow this song makes me feel like I know exactly what it's like.
11. invisible string
Gif Review: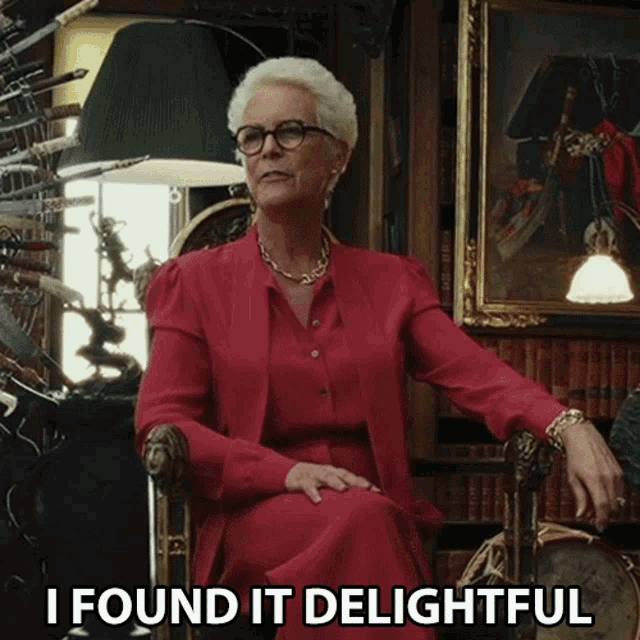 Actual Review: As a general rule, Taylor's cutesy love songs are usually not among my favorites. But if you're going to listen to a Taylor Swift cutesy love song, dammit you might as well listen to "invisible string." (I mean right after you listen to "Paper Rings" but you feel me, right?). At first listen, it kind of feels like business as usual for Taylor. But the more I've listened to it the more I commend it for really taking the best of what Country Taylor and Pop Taylor had to offer and distilling it into one song. The guitar intro immediately grabs my attention and sets the tone for the sweet, cute stories we're about to hear, and Taylor just brings it on home with vivid imagery and emotional narrative arcs. I love the part where she reflects on her axe to grind for the boys who broke her heart, but how she's grown enough to send their babies presents. All the various harmonies, beats, production elements, etc. outside of guitar and vocals are restrained enough to enhance the story without ever becoming a distraction. It's catchy and fun, but still unapologetically folk, which is great.
12. mad woman
Gif Review: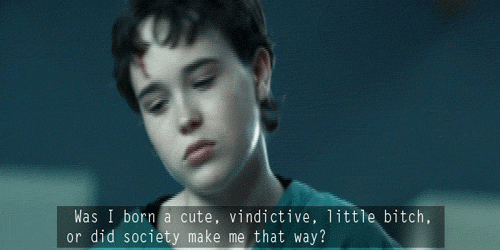 Actual Review: Overall, "mad woman" is a good song when I'm able to separate it from Taylor the Celebrity and the context of her career. Unfortunately, my opinion of it is sullied by Swift's years of less nuanced, less artistic attempts to, for lack of a better term, play the victim. I'm over the whole schoolyard-esque narrative of "Sure, I might've been mean but it wasn't my fault! They started it!" which dates back to AT LEAST 2017's "Look What You Made Me Do" if not earlier. In this song, Swift literally implies that women are supposed to side with her over their own husbands, I guess just because gals are supposed to stick together #SistersBeforeMisters ?? I roll my eyes at the audacity. Like yes, Taylor, it actually IS possible for other women to have negative opinions of you, not because they just like hunting witches and are doing their man's dirty work for him, but because they're legitimately angry at your actions. You're really gonna make a song all about how women's anger is valid and then finish it with "oh but only when women are mad at all the same people and things I'm mad at, if their anger is directed towards me, they're just a hater who's too dumb to know what's really going on!"? Way to undermine your whole damn thesis, Taylor.

Truth be told, I long for an album where Taylor doesn't feel a need to reflect on her public feuds with other celebrities or how she's portrayed in the media. But as I said in the beginning, I like to give credit where credit is due, and I do think "mad woman" is the best version of this that Taylor's done so far. I love the haunting feel of it, and if you need an example of how production choices can be used to enhance a narrative rather than restrain it, it's hard to find a better one than "mad woman". (Okay yes, there's "exile" but as previously discussed that song is in a league of its own). The backing track becomes ever so slightly more chaotic the further we get into it. It's like the song itself is getting "madder" as Swift does.

I also think Taylor has done a great job of not getting so caught up in the woes of celebrity life that she's made her song unrelatable to average people. Part of why her last attempt at feminist activism in pop music (Lover's "The Man") fell flat was because it was really only about how sexism affects Taylor. I mean what non-rich, non-famous woman can relate to not being able to flash her dollars because she'd be a bitch, not a baller? Most of us just don't have enough dollars. But pretty much all women have had at least one toxic ex or a shitty boss or gotten mad about SOMETHING, and we've all had others try to de-legitimize those emotions at one time or another. Most of us have probably had at least one case of pretending we weren't all that angry because we were scared of offending someone. The beauty of "mad woman" is that's it's vague enough for those women to still see themselves in this song. I love the artistry of it, I just wish that verse about women hunting witches was different and that this track didn't feel like one more chapter in an ever-evolving saga that Taylor refuses to let die.
13. epiphany
Gif Review:
Actual Review: "epiphany" probably takes home my Most Improved prize for folklore. On the first few listens, I kept forgetting this song was here. Maybe it's just because "betty" is pretty darn catchy and I was excited to get to it next, and on the contrary "epiphany" is beautiful, but doesn't really have a true hook to it. However, my love for this song grows with each listen, especially as I've started paying more attention to the heart wrenching lyrics. I think it's actually stronger on its own compared to when I'm going through the whole album. There's a timely sadness and desperation here, and the line "hold your hand through plastic now" always gets me. It makes me feel for healthcare workers or anyone who's had a hospitalized loved one during the pandemic. I love the idea that future generations will be able to refer to this song and get insight into what the pandemic was like, similar to how the first verse helps illuminate the horrors of war for people who've never been through it. It's songs like this that help keep folklore feeling fresh and interesting on repeated listens, because there's fresh interesting stories here I missed earlier.
14. betty
Gif Review: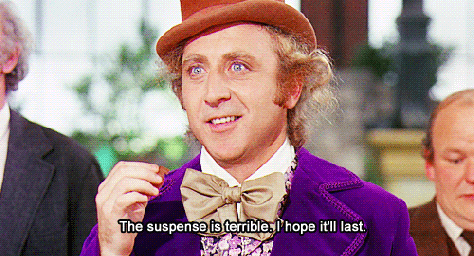 Actual Review: I love how this song can be so specific and have such great imagery but yet still leave you in the dark about so many things. The first line about Betty switching her homeroom immediately got me saying "ooh I wonder what happened?" And I was hooked for the rest of the song. Yet, that first verse wisely leaves it completely up in the air as to what this fellow did to poor Betty, we just know it was the worst thing they've ever done, and that Betty probably switched her homeroom because of it. And as that question is eventually answered, we quickly are rushed into another one: "WILL BETTY TAKE THIS PERSON BACK?" Just as I've mentioned with other songs, "betty" gets a real story that actually builds to a natural climax and I am here 👏 for 👏 it 👏. The throwbacks to "cardigan" are also a nice touch, making the narrative even richer.

I also love the more old-school folk feel of this song, semi-reminiscent of Bob Dylan. Even though this is Taylor's take on a "folk album" there still isn't any other song that feels quite as folksy as "betty." The guitar, the harmonica, the bouncy feel paired with sadder lyrics… there's just this humble singing-around-a-campfire feel we don't get from any other folklore track and I absolutely love it. It makes me wish there was more harmonica on other songs.
15. peace
Gif Review:
Actual Review: This is another one of my favorites. I love its ability to feel, well… peaceful while still conveying the anxiety that true peace is unattainable. There's just something so raw and real here, even above and beyond what we can typically expect from Taylor's work, especially post-1989. In one song, Taylor is simultaneously able to celebrate where her relationship is at now and yet also worry that it can't go any further. She's both proud of everything she has to offer her partner, yet anxious about all the ways in which she could be holding her partner back. It feels tranquil, yet also more complex than that and you can feel other tensions bubbling beneath the surface. It's another one of those wonderfully paradoxical songs that feels unique to Taylor yet universal to all couples' struggles. It's Taylor doing what she does best, with just the right amount of production to let those great lyrics be the star of the show.
16. hoax
Gif Review:
Actual Review: Next to "mirrorball" this one might just be the most "meh" song on the record. I've listened to the album probably close to 10 times now, if not more. Through all that, I've been waiting for this song to grow on me, and it just hasn't. Part of that might just be that I think "peace" would've made a much better closing track, and "hoax" is just kind of sitting here, feeling like a bit of an afterthought. All that said, "hoax" is still a good song. It's a perfectly well-executed take on that quiet, melancholy introspection we've seen on so many of the other folklore songs. But unfortunately that might be part of the problem. We're at the very end of the record, and "hoax" isn't really giving us anything we didn't hear in the first 15 songs. Probably still at least a 7/10, but I also feel like you could've left this song off or made it some one-off bonus track on a special edition, and the rest of the album would still be just as strong.
My Other Taylor Swift album reviews:
My Other Taylor Swift GIF reviews: